Remote work: learn to implement it to give continuity to your business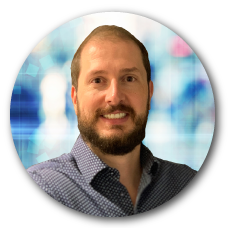 Juan Camilo Ruiz
Today, the preservation of health due to the spread of COVID-19 obliges us to avoid contact with other people as much as possible.
The health recommendations have already been shared by different media so that together we can help minimize the transmission of the virus. Measures such as avoiding spaces with large crowds of people, wearing face masks in case of illness, constant hand washing, and using antibacterial gel are many of those already known.
Despite these health indications, it is not clear how to adopt a prevention measure that does not put their activity at risk, and they are evaluating the chances of a drop in their productivity and a potential loss of income.
The collaborators must remain productive, and that's the importance of the definition of a remote work strategy to maintain productivity when employees cannot be in their organization as they usually do.
In this article, we will tell you how to establish this strategy and what you must take into account for it.
Historical context
Mechanisms and procedures have been sought for a long time so that the employees can carry out their primary functions without having to be on the premises of the organization.
This is how remote work was born as a strategy in which an employee can carry out their tasks regardless of their geographical location. Policies to incentivize employees to a better quality of life have been the subject of many organizations globally.
Some governments have promoted these initiatives by offering tax benefits to companies that adopt this mechanism as an alternative for their collaborators. In some countries with winter cycles and extreme snow conditions like Canada, it is common for employees to do remote work when weather conditions are adverse.
In the United States, 54% of employees do remote work at least once a month, 48% work remotely at least once a week, and up to 30% work remotely full time. In Colombia, the government has begun the development of the regulatory framework for the application of this flexibility.
That is why some companies are prepared and can easily apply their defined processes so the employees can telework without any problem.
Thus, these companies minimize their risks of low productivity and control a potential loss of income. If your company has not thought about this strategy, we invite you to learn how to build it quickly and easily.
It begins with three fundamental pillars: processes, tools, and organizational culture. To do this, we present the main aspects you need to define in each of them.
1. Processes
You must know what, how, and who carries out each production process in your company's value chain. Some procedures are administrative, productive, and commercial in nature. For the remote work strategy, you must identify which of these processes require machinery, information, industrial processes, and elements that you can only dispose of in your company's facilities.
You need to be able to identify those processes that require the majority of digital tools to carry them out, such as information systems, office applications, and computing or mobile devices.
Not all processes can be part of the remote work strategy. The classification of these will be the route to define the strategy.
2. Organizational Culture
People are the ones who carry out the productive tasks of your company, and the way they carry them out determines their ease or degree of satisfaction. There are people whose habit has always been to go to work at the office. Therefore, moving them out of their comfort zone and taking them to remote work may be a risk to be evaluated.
Thus, the success of your remote work strategy will depend on the adoption that your employees give to it. You can find a bit of resistance, especially if we're talking about collaborators who don't belong to millennial and centennial generations, who will quickly and easily adapt to remote work.
It is essential then to determine which of your employees can work remotely with minimal impact in their personal situation. Remember that not all your employees will agree or be willing to do so.
If you want to promote remote work, your company must run a change management campaign in which employees can see it's benefits. We recommend this strategy to reinforce messages such as:
Take care of yourself.
Protect loved ones, family, and friends.
Improve mobility conditions.
Corporate responsibility so that as a collaborator, you can help keep your company productive.
Social responsibility with your country.
Indicate that it is a temporary situation of force majeure.
Now your company is clear about the processes and roles that can lead to a remote work strategy, but it remains to be defined how.
3. Tools
In this section, you must identify which instruments are used on each of the processes and roles defined in the two previous pillars. Remember, these tools will now need to be used from a different site than your company's facilities.
To guarantee them, you must be clear that the vast majority of them require access controls that usually use an Active Directory service and information that resides on the corporate network privately.
Therefore, users must authenticate themselves to use the tools later, just like information systems, office applications, and, in general, most of the private applications that your company has on a server, either at the physical headquarters or with a supplier.
In this case, to provide access to your remote collaborators, you need to provide them access in the same conditions as if they were on the company premises.
For this, we recommend your company to have a public access point to the private network so that employees can virtually enter the company network. The access of the collaborators can be done through any Internet service like the one that each one has in their residence.
The critical aspect for the company is to be able to enable the public access point with the control and security conditions that minimize its risks. For which, you can implement a virtual link terminator for each employee known as a VPN Gateway.
This VPN consists of a computer connected simultaneously to the Internet and the company's private corporate network. The VPN offers the ability to connect each remote employee's computer, perform the authentication process against the Active Directory, and validate the credentials in the same way as if you were physically in the company.
Additionally, the VPN offers Firewall protection to guarantee the encrypting of the traffic to prevent the entity's information from passing flat over the Internet.
At InterNexa, we recommend implementing these VPN Gateway services to receive connections from remote employees. It is crucial to dimension the number of simultaneous employees, the Internet bandwidth that each employee has in their residence, and the Internet bandwidth that the company has to interconnect the VPN Gateway equipment between the Internet and the private corporate network.
In those cases where it is not possible to generate a public access point to your private corporate network through VPN Gateway, it is possible to provide your employees with access to a virtual environment similar to your computer in which they will find all the necessary corporate applications.
This tool is known as a virtual desktop. The remote employee will connect using the Internet of your residence, and they will access the virtual desktop. It will authenticate, and a virtual computer screen will open on their computer to work. All activities carried out by the employer will be on the virtual desktop platform, and the information will reside there without going to the employee's personal computer.
Some applications may not require local information or authentication on the corporate private network. This is the case of applications that reside in the public cloud, such as those that are on IaaS platforms (AWS, Azure DevOps, Google Cloud, Thunder) and those that reside directly on the provider's SaaS platforms (Office 365, SAP Cloud, Sugar CRM).
In this case, the productive tools that your employees need already have direct access using the Internet. Therefore, remote collaborators will use their personal Internet and access these platforms directly where the providers of these platforms will be in charge of the authentication.
Human interaction is essential for the development of the daily activities of employees. Not only is it enough to be able to access information systems and applications to have the work environment required for their work on the collaborator's computer.
Every employee requires interacting with other employees in their day. A phone call, a chat, a conversation, and even a videoconference allows them to establish relationships with humans through the main channels of our senses: sight, hearing, and speech.
Therefore, it is necessary to include the tools that allow the employee to carry out this interaction with his colleagues as they do in the office to enable effective communication for decision-making.
It is crucial to keep in mind that collaborative tools must be corporate in nature and have cybersecurity mechanisms that protect the confidentiality and integrity of the information. We recommend using corporate and secure IP Telephony, unified communications, collaboration, and videoconferencing services.
These services must be available on the different devices that the remote employee uses, such as their computer, tablet, or cell phone. It is a good practice to refrain from using personal tools for corporate purposes, such as WhatsApp, Facetime, Skype, etc.
Challenges for organizations
At this point, your remote work strategy already has the definition of the processes and people to whom it will be directed.
Likewise, it will have tools that will help in human interaction between employees sensibly with voice calls, chat, shared content, and video conferencing.
This work strategy Remote represents an organizational challenge for any company. Each employee must have the attitude, disposition, and minimum resources in their residence (computer, cell phone, and a stable Internet connection).
The organization at the human resources level must guarantee the change management to socialize the remote work adoption plan, but the IT areas are the ones that have the most significant challenge since they must provide the necessary tools for the development of activities. For them, we recommend the IT areas the following points to take into account:
Control and authorization conditions at the remote access point to the private corporate network to validate the identity of the teleworker who wants to access it.
Maintain prevention and protection mechanisms for remote access points through Firewall-type perimeter protection infrastructure.
If there is a centralized security infrastructure previously installed, you must validate the access permissions to SSL VPN traffic and the processing capabilities of existing equipment.
Evaluate the Internet bandwidths that the company has to provide remote access to users between the remote access point and the private corporate network.
Evaluate the versions of computer operating systems that remote employees will use to evaluate and remedy possible operating system updates.
Evaluate the type of connection that collaborators have in their residences. Bandwidth is necessary to keep in mind as the consumption of entertainment applications often impacts available bandwidth.
Evaluate non-corporate network connection permissions for corporate computers that employees will use in their residences.
And what if I can't do anything?
When an employee has to telecommute, but there is no tool like the previous ones, then it is not viable at the corporate level. It is necessary to guarantee their productivity even when a collaborator is remote.
In these cases, we suggest the use of specific purpose equipment that is installed in the employee's residence. This device connects to the collaborator's Broadband Internet. It establishes a secure VPN-type connection between the computer and the private corporate network.
Through this equipment, complete protection of the confidentiality and integrity of the information is carried out through mechanisms such as firewalls and encryption of all data via a VPN.
Additionally, it can handle controls and restrictions of the applications to be used, access to websites with explicit content, and improve the quality of the end-user experience to accelerate the corporate applications that the remote collaborator may require.
To this specific purpose, equipment that uses new SDWAN, VPN, and Firewall technologies can be connected, either through cable or private WiFi. Also, other peripherals such as IP phones or video conferencing cameras can be used for multi-sensory remote work experience.
At InterNexa, we have all the necessary solutions to facilitate the development and support of the remote work strategy that your company requires. Contact us and let us help you, in these moments of crisis is where you need the help of an expert the fastest.