Invigorate the market with these IoT tools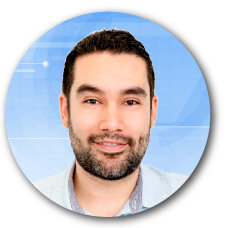 Juan Arley Gómez Arboleda
Internet of Things (or IoT) is an excellent tool that helps people to live in a more intelligent way, having total control over their own lives and allowing the automatization of homes and business.
Just imagine having all the information of your company in real time, empowering you with the possibility of taking more convincing decisions on your business. Even better, imagine the possibility of configuring your company´s systems so they can be the ones who take decisions according to the collected and analyzed information, establishing the following step among your business processes, approving or not certain rules and generating alerts.
All that, and much more, is possible with IoT and in the market there are already a huge quantity or possible options.
What is IoT?
Do you remember the meaning of Internet that you learnt at school? Well, it is quite similar, is just that the picture is a little bit wider. We use to define Internet as the possibility of connecting several computers, but when speaking about Internet of Things we go beyond.
Breaking computer barriers, we add up informatic, mechanical, digitals, objects, people and animals to our environment and network, the only requisite is that this kind of devices must have a unique identifier (UID) and have the capacity to transmit all data without human or a computer intervention.
Beyond science-fiction
It is possible that the above description may look like going beyond current reality and technological capacities, but beware, this perception might just indicate one thing:
You need to advance towards the digital now to avoid your business be left behind. Remember that today technological innovation, as the appropriation of IoT tools, is crucial to ensure any industry continuity.
In order to understand a little bit more the IoT scope, let´s think about how living beings can be connected to a computer. In people, this may happen if, for example an individual uses a cardiac monitor, and in animals if they have a biochip inside.
Both devices can be assigned to an IP address and so, transfer the information through a network by using communication protocols. This kind of connections, makes data maintenance easier in order to determine the progress of a specific treatment or simply the state of an organism.
How does IoT work?
IoT ecosystems consist of smart devices connected and adapted for the web, using integrated systems as processors, sensors and communication hardware, elements that take part in collecting, transferring and acting in accordance with the data they get from their corresponding environments.
Such IoT ecosystems only require a human or computer intervention to set its configuration and give them specific instructions or rules.
Another important factor from this technology are the devices that interact with the artificial intelligence (AI) that permit the automatic learning of the systems, helping to make the information collecting and analysis processes easier and more dynamic.
Internet of Things pros y cons
| | |
| --- | --- |
| ✓ Available information no matter the place, time or the device you use to do it | ⚐ The more the company grows the more IoT devices will require, and if no improvements for their management are done, this may be quite tedious |
| ✓ Dynamic and efficient data transfer | ⚐ Over time, thanks to the multiple connected devices, there will be more information available, and if company´s protocols and associated costs to their storage and processing are not improved, that might affect the cybersecurity. |
| ✓ Tasks and processes automatization to facilitate collaborators ´work. | ⚐ It is possible that a single system error may corrupt the other devices, so it is important to have auditing logs and information backups. |
| ✓ Collected information allows process and user´s experiences improvements, and guarantees the needed data for business continuity. | ⚐ It is necessary to make that all devices communicate among them, and this may be complex until an IoT compatibility international standard be achieved, even further, with the quantity of current available options. |
Use of IoT tools by industry
No matter the industry, we know that this technology is extremely beneficial for any type of business. However, at InterNexa we are aware that there are some industries more affected by Covid-19 and quarantine's restrictions than others, therefore we have decided to support them with some ideas that will allow them to guarantee their business continuity.
If you have any additional questions about how to migrate your business towards the digital now, you can download our business indicator guide for information analysis which will help you to validate which are those indicators you need to measure so you can know your business reality and take optimal decisions that keep your company´s productivity and operation at its highest levels.
Data centers and telecommunications
With IoT solutions is possible to remotely monitor the environmental, civil and electric variables of those places, this enables to collect information and identify patterns or events that may affect the data center, the service and the lifespan of the equipment hosted there.
Logistics and storage
With the purpose of guaranteeing adequate product storage conditions and their location and transport during the complete supply chain, IoT solutions allow you to have real time visibility of all conditions and places by which stored and transported products or elements go through. This kind of technologies take on special relevance in companies that require storing and transporting special products (food, medicine, chemical, among others) in refrigerated environments, with humidity control or that may avoid heat or smoke sources.
Construction
IoT facilitates the monitoring of structures because by using sensors, information about events or changes inside constructions, including bridges and buildings can be collected. This facilitates structural maintenance processes, generating cost and time savings and improving workflows.
Automotive and services
In order to mobilize your business, you may start with the implementation of automated marketing, by creating campaigns that listen to your customers and offer exactly what they need. In fact, some of them have already begun to be deployed and have achieved so advanced developments that their bots are now able to talk directly with the customers.
Likewise, you may take advantage of the digital environments to automatize your purchase, sales, and support processes by using artificial intelligence. Begin with basics, such as virtual chat bots for the support in your products and services, even on WhatsApp, and then migrate the automatization process to sales and after-sales services, such as vehicle maintenance.
Do not forget that a big portion of new vehicles come with integrated sensors that monitor their functioning and this is the ideal time to use that information which has been compiling from more than a decade ago.
Manufacturing
This industry has been generating very strong ties with products manufacturing and assembling automatization processes since 1960, therefore, they are not ignorant at all about IoT technologies. However, due to the current contingency their productivity has been affected and reduced, especially because of the demand deficit, but this has also opened the door for a new scenario, one that has been happening for years in countries like China and the United States.
In a market like today´s, the manufacturing process should not mobilize itself in the interest of the supply, but in the demand´s. Migrate to phased work or agile frames will allow them to guarantee their business continuity by starting the manufacturing and assembling process once customer´s demand gets to the factory, and not come ahead of time of it.
This process may include the use of IoT devices to know the consumer environment better, acquiring real data about customer´s needs and so allowing the product continuous improvement.
A real example for this industry is in the way how textile companies adapted themselves to the needs of a market during quarantine, by making biosecurity elements around the demand and by diversifying their products, and that allowed them to take the greatest advantage from their infrastructure.
Do you have any doubts about how can you guarantee your business continuity? We encourage you to read our article about innovation as a main tool for remaining current on the market. Also, you may consult our manual about Business Continuity Plan (BCP).
Do not forget that at InterNexa we want to walk along with you throughout this appropriation and digital now process in your business. therefore, our advisors are ready to begin with your business digital transformation, always looking after the safety and access to your information.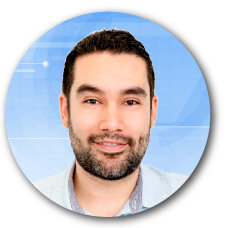 Juan Arley Gómez Arboleda
Systems engineer with a master's degree in information technology management, with 15 years of extensive work experience in large companies in the public and private sectors, with experience in planning, management and leadership of teams and projects that range from the definition of leveraged technological strategies in the needs and goals of the business to the development of information systems and the design and implementation of technological platforms.